Corvita Group is pleased to announce a strategic partnership with Zero Down, a leading provider of innovative logistics management tools. This collaboration is set to enhance their Implementation and Consulting services, bringing added value to both of our customers.
At Corvita Group, we are committed to driving operational excellence in the supply chain, and our partnership with Zero Down perfectly aligns with that vision. Zero Down's suite of logistics management tools, powered by their advanced technologies, presents a game-changing solution for businesses in managing their logistics operations effectively. We believe our customers will benefit from the enhanced capabilities and insights offered by Zero Down's solutions, while Zero Down's customers will have access to our extensive experience and expertise in supply chain management. Together, we will empower businesses to optimize their logistics operations, drive efficiency, and achieve their strategic objectives.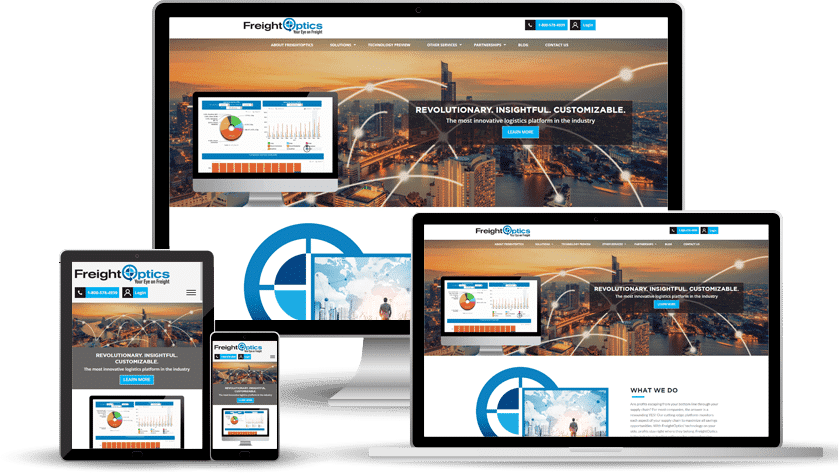 FreightOptics, one of Zero Down's standout offerings, provides easy to navigate dashboards, as well as precise reporting options, giving businesses comprehensive, real-time access to their entire shipping profile, across all modes. With their technology's ability to optimize routes, track shipments in real-time, and provide actionable insights, businesses can experience enhanced efficiency, reduced costs, and improved customer satisfaction. The integration of FreightOptics with Corvita Group's expertise in supply chain consulting and support will provide our clients with a comprehensive and seamless solution to address their logistics challenges.

"We are excited about the opportunities this partnership brings and the positive impact it will have on both of our customers. Zero Down's parcel capabilities really stands out as a differentiator in the market, and we're confident that through our close collaboration, we can leverage our combined strengths to deliver exceptional results and drive success in the ever-changing logistics landscape.", said Kevin Holmes, President and CEO of Corvita Group Inc.
"Zero Down and Corvita Group have so much to offer one another through this strategic partnership. Our best-in-class Transportation Spend Management Systems, for instance, provide single login access to view all modes of transportation. These and other innovative Zero Down solutions are built to compete in today's market and will yield immediate benefits for Corvita Group's customers," said Brad A. McBride, President and CEO of Zero Down.
By partnering with Zero Down, Corvita Group expands its capabilities to cater to a broader range of logistics needs. The ability of Zero Down's technologies to manage both parcel shipments and other freight types makes them a leader in the industry. Together, we will empower businesses to unlock the full potential of their logistics operations, optimize processes, and stay ahead of the competition.